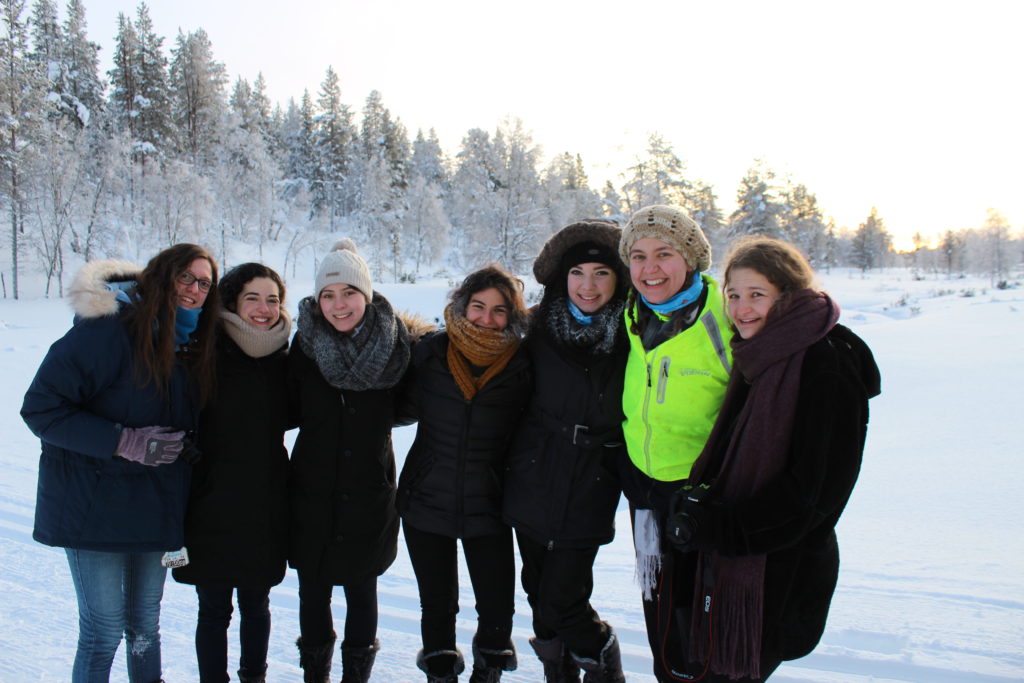 by Gabrielle Caracciolo
When I signed up for London's Signature Seminar, the course name "Sustainability and Environmental Justice in Europe" intrigued me – but the idea of kicking off my study abroad experience with an eleven-day adventure in four Nordic countries is what really sold me. Beyond the fact that we would be (1) learning about sustainability and environmental justice and (2) traveling to Denmark, Norway, Sweden and Finland, I had no idea what I was about to experience.
We got off to a rocky start: A day before we were supposed to take off, the group flight from New York to London was cancelled because of the impending 'bomb cyclone'. We were rescheduled for flights just three hours later than our original itinerary, and it seemed as though the snow would clear and we would be good to go. Cue the dramatic airport scene and hours of sitting in terminals…the storm turned out to cause lots of problems at the airport, and over half of the group didn't depart until Friday evening. It wasn't until Sunday that all of the seminar students were finally united in Copenhagen and the program began in earnest.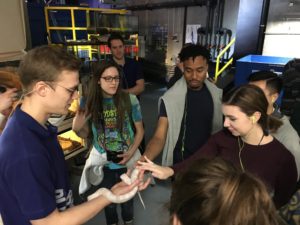 We spent the morning at Den Blå Planet ("The Blue Planet", the largest aquarium in Northern Europe), learning about their environmental education programs and thinking about ethical issues in human-animal interactions. Our afternoon was spent at the autonomous village of Freetown Christiania. Christiania is largely sustainable, and as we toured the village, we were able to learn more about how its citizens implement one of the main topics of the seminar in their daily lives.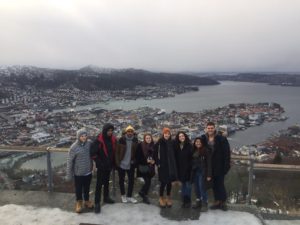 Our next stop was Bergen, Norway, an old harbor district home to a UNESCO world heritage site. We spent the day exploring on our own and reflecting on the how the area is under threat from sea-level rise. That night, a three-hour bus ride took us to almost everyone's favorite stop of the trip, Flåm! In our first breathtaking moment in this beautiful town, we stepped off the bus to remark at how low the clouds appeared in the sky. Then suddenly, we realized that what we were looking at was not actually cloud cover – but a steep, snow-covered mountain. Few other moments in my life have left me in such awe at the beauty of nature.
Most students on the seminar can agree that the next day in Flåm was one of the best of the trip. We started with a snowshoeing hike in the mountains with an incredible view of the fjords, mountains and sun rise. We then suited up in massive thermal jumpsuits for a fjord safari, where a small boat sped through the waterways to offer us another unique and beautiful view of nature. The day concluded with a traditional five-course Viking dinner.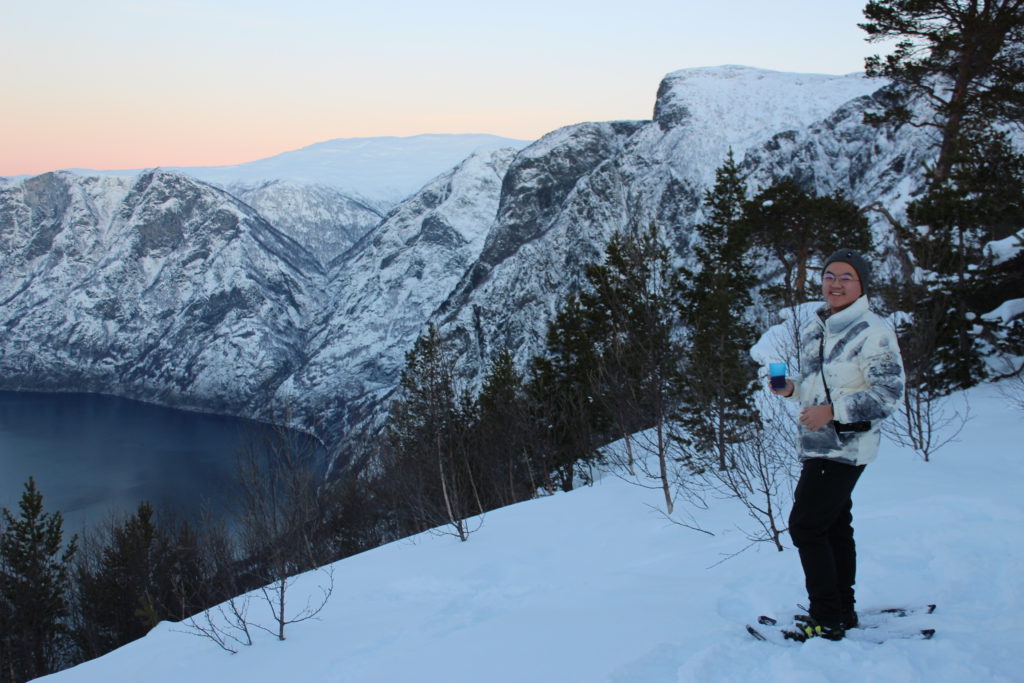 The next two days of the seminar were spent learning in Stockholm, Sweden. Here, we were given one day to explore the city and another to attend talks at Hammarby Sjöstad and the Stockholm Environment Institute. At SEI, we had the chance to hear from a Syracuse alum about her research in food politics. Our stay in a boat hostel on the water helped many of us to push boundaries and step out of our comfort zones.
In our final country of the seminar, Finland, we traveled into a wilderness area once again. One day was spent connecting with nature as we hiked through the woods and caught up on course readings and assignments. In Inari, we learned about the native Sami people through a tour of the Siida Museum and a visit to an indigenous family's reindeer farm. Here, we had the opportunity to learn about how their traditional culture is continuing to evolve – a living, breathing example of heritage and human-environment relations.
Before leaving for our final destination, we participated in a husky sleigh ride through the woods and debated the ethics behind its practice. Our final night of the seminar was spent exploring the city of Helsinki. It was a bittersweet evening as we knew our time on the seminar was coming to an end, but at the same time many of us were ready to stop living out of one small suitcase and put on a different pair of shoes!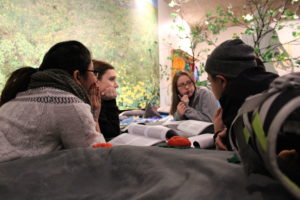 When I signed up for the signature seminar, I imagined long hours of classroom time with short bursts of tourism and sightseeing. Instead we integrated the two for a much richer and more beneficial experience on all ends. A traditional classroom setting could not have taught us to question, explore and define our thoughts on eco-tourism, sustainability and the environment nearly so effectively. And while kicking off my semester by seeing four countries in ten days, I definitely caught the travel bug!
For more of a glimpse into our three-credit Signature Seminar course, take a look at Gabrielle's video diary of the trip: