London leading up to Christmas is a beautiful display of lights, ice and excitement. Here are a few highlights for you to see before you find your semester has run away and it's time to head home.
Christmas Lights – visit Bond Street for an extra sparkle, as well as Carnaby Street in Soho and Covent Garden's piazza (pictured above).
Ice Rinks – the weather has cooled down and the ice rinks have come out! Here are just some of the many ice rinks to visit: Tower of London ice rink, Somerset House ice rink, Natural History Museum ice rink, Skylight (London's first rooftop ice rink):
3. Winter Festivals – visit Hyde Park's Winter Wonderland, or the new Greenwich Winter Time Festival, as if Greenwich wasn't pretty enough already; as well as Fulham's Winterland:
4. Paddington 2 – go behind the scenes of 'Paddington 2' at the Museum of London for FREE.
5. Scandi Christmas – have a go at a Scandi Christmas at the Swedish Church Christmas Fair in Marylebone, running from Thursday, 23 Nov to Sunday, 26 Nov.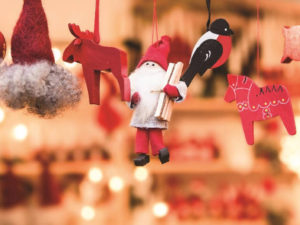 Enjoy exploring and good luck with your final papers/exams, everyone!
Photo credit: Google